Parkhall Road, Longton, Stoke-on-Trent,
Staffordshire, ST3 5AT, United Kingdom
Company No. 04059150 VAT No. 661 3322 61
Tel : +44 (0)1782 370200 Fax : +44 (0)1782 370222
You will find us in the heart of Stoke-on-Trent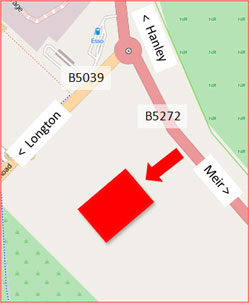 Thanks for taking the time to visit our web site...
We welcome all enquiries and we hope that we can help in some way. Whether you are at the beginning of the design process, desperate for high quality fabrication capacity or just want to know more about what we do, please contact us.
Neil Beckett and Paul Rushton
Barrington Engineering Limited
Parkhall Road
Adderley Green
Longton
Staffordshire
ST3 5AT
TEL: +44 (0)1782 370200
Fax: +44 (0)1782 370222
Email: mail@bengltd.com
Email: mail@bengltd.com Website : www.bengltd.com