From concept to delivery…


Parkhall Road, Longton, Stoke-on-Trent,
Staffordshire, ST3 5AT, United Kingdom
Company No. 04059150 VAT No. 661 3322 61
Tel : +44 (0)1782 370200 Fax : +44 (0)1782 370222

Welcome to Barrington Engineering Limited...
We are bespoke fabricators and engineers based in Stoke on Trent and serving industries and customers in the UK and overseas. This new web site will evolve with the business and feature useful information about the services and projects that our reputation has been built on since 1995:

Quality: Our people are highly skilled engineers able to meet customer needs and to find the best solutions to the engineering and production challenges that our clients bring to us.

Value: Our management team are able to provide cost-effective production and design/manufacture of bespoke or small batch components, products and projects.
D

elivery: Our track-record of diverse projects and clients in the UK and overseas is testament to our ability to work efficiently to deadlines and to our enthusiasm to get the job done.

Working with PM Training we now have 2 Engineering Apprentices with us.

Barrington Engineering get the spotlight treatment in PM Training's Spring News
see page 7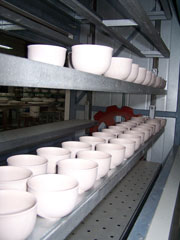 From design to installation…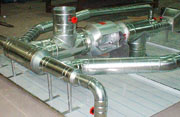 Email: mail@bengltd.com Website : www.bengltd.com