Parkhall Road, Longton, Stoke-on-Trent,
Staffordshire, ST3 5AT, United Kingdom
Company No. 04059150 VAT No. 661 3322 61
Tel : +44 (0)1782 370200 Fax : +44 (0)1782 370222
Project Capability Statements :
Materials drying or curing systems
Traditionally we design and manufacture materials and product drying systems for the ceramic industries and other industrial sectors. We can also supply drying and/or curing systems for food processing, composite curing, solvent evaporation and other ATEX rated applications.
Mechanical mixing is a specialist area we have experience of particularly in the bespoke production of processing systems and technologies that deal with aggressive materials in challenging environments.
Moving materials between processes, whether liquid, dry or somewhere between the two is an area of mechanical engineering and fabrication we have wide experience of.
Where there's material drying, mixing and handling, there will be a need for materials storage solutions. The bespoke turnkey projects we supply often require the integration of all processing systems together with the electrics, hydraulics or pneumatics that control them.
We able to design, manufacture, install and commission ventilation, dust control, odour management and pneumatic products and systems.
The bespoke systems and technologies we manufacture often require structural support steelwork solutions which we are able to manufacture. This integrated service enables us to co-ordinate all the fabrication and installation services of integrated projects.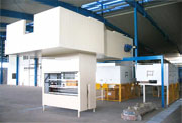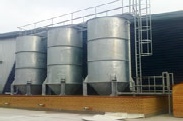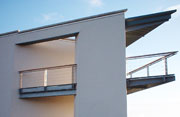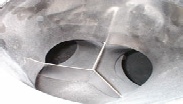 Email: mail@bengltd.com Website : www.bengltd.com