Parkhall Road, Longton, Stoke-on-Trent,
Staffordshire, ST3 5AT, United Kingdom
Company No. 04059150 VAT No. 661 3322 61
Tel : +44 (0)1782 370200 Fax : +44 (0)1782 370222
Download our service capability statements:
Services development news:

Supply chain expanded

Training needs reviewed and linked with PM Training and the Growth Accelerator Programme

Our New Project engineer Sam France joins the team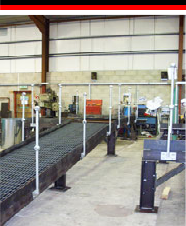 Our engineering team has wide experience working with all key technologies and although we often work to our customers specifications and drawings we are frequently required to design, engineer and fabricate solutions from conceptual ideas to on-site erection.
With a combination of our own manufacturing facilities and those of our established associates, we are able to provide a full portfolio of production services including light and heavy fabrication, sheet metal work, electrical services, hydraulics and pneumatics.
Our involvement frequently extends well beyond our factory gate and we are often asked to provide full installation and commissioning services for turnkey projects both in the UK and overseas.
Our team has a lifetime of experience in managing capital projects of all sizes, types and values and for many sectors and industries where high quality, value and rapid delivery are demanded.
We have wide experience of working both all over the UK and extensively abroad for many overseas clients.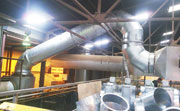 Challenging environments…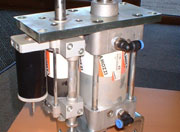 Email: mail@bengltd.com Website : www.bengltd.com