Parkhall Road, Longton, Stoke-on-Trent,
Staffordshire, ST3 5AT, United Kingdom
Company No. 04059150 VAT No. 661 3322 61
Tel : +44 (0)1782 370200 Fax : +44 (0)1782 370222
From bespoke to small batch…
From components to systems…

Engineering design

Manufacturing

Installation services

Project management

UK and overseas

Materials drying systems

Mechanical mixing

Materials handling

Materials storage

Air handling and ducting

Structural framework

Access structures
Bespoke fabrication to meet your needs precisely
Barrington Engineering has been established since 1995 at our Parkhall Road site in Stoke on Trent. We offer a full bespoke and small batch production service for fabrication and engineering including on-site erection, installation and commissioning in the UK and overseas.
Neil Beckett and Paul Rushton are continuing to take the business forward with their engineering expertise and business connections.
Design and innovation to find the best solutions
We pride ourselves in our engineering skills which extend from craft skills to the design process. Our team has first-hand experience of a huge spectrum of industrial sectors from Ceramics to Aerospace.
Technology systems specialists
No challenge too big or too small
We are a small business with a big engineering capability. The associates and suppliers we have worked with since 1995 provide us with a highly responsive and flexible team and our engineering experience enables us to meet most challenges.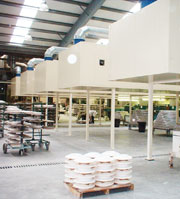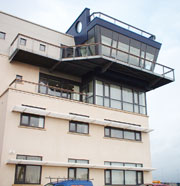 Email: mail@bengltd.com Website : www.bengltd.com